Highlights from the 2015 NACVA/CTI Annual Consultants' Conference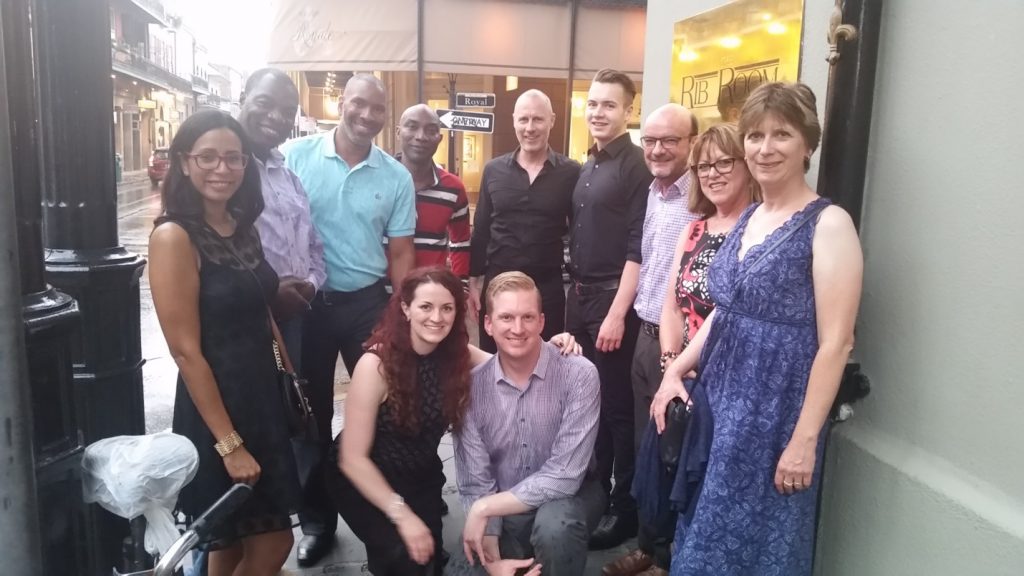 The theme of NACVA and the CTI's 2015 Annual Consultants' Conference was: Cultivate, Venture, and Achieve.  It did not disappoint.
On June 21, 2015, NACVA released its updated professional standards.  Mark Hanson, Mark Kucik, and Carl Sheeler unveiled the updated standards, which become effective August 1, 2015.  The new standards include: Articles VI, Business Valuation Review, and Article VII, Review Engagement Development Standards.  Kucik notes that these standards will apply to reviews done by credentialed IRS (Service) members holding the CVA accreditation.
In his presentation, The Strategy of Hope: A Poor Choice for Business Development, the keynote speaker, Sam Allred, CPA of Practice Academy, critiqued the business development culture for focusing too much on selling, rather than focusing on the existing book of business and adding value.  The other challenge noted was generational, younger talent appears less eager to sell, which means senior management must invest their time and effort to develop within a business development culture that embraces the existing customer base.
Courtney Sparks White, Marc Bello, and Jason Pierce presented this year's Business Valuation and Financial Forensic Case Update.  They focused on cases such as Potok v. Rehab, personal goodwill, and Estate of Adell and Cavallaro v Commissioner.  Marc Bello, the Service's expert in Cavallaro, discussed his views on why the U.S. Tax Court adopted his Conclusion of Value.  Significantly, Mr. Bello opined that the underlying assumptions used by the experts was critical.  The taxpayer's experts mistakenly assumed that the technology was owned by Camelot, not Knight.
Michael Kaplan, on behalf of NACVA and the CTI, recognized P. Dermot O'Neill with the Thomas R. Porter Lifetime Achievement Award.  Dermot's professional achievements are most impressive and his focus on professional development and mentoring were noted.  During the Conference, Dermot also presented a four session Taking a Deeper Dive into the Lost Profits "But For' World.  The session offered seasoned and new practitioners an overview of how to assist counsel and present evidence in the courtroom.
Michael Gregory, of Michael Gregory Consulting, LLC, discussed the two new IRS Job Aids on S Corporations and Reasonable Compensation.  In the session, Michael shared his views on why a premium might be warranted for an S corporation.  The evidence suggests that a premium depends positively on net sales, is higher for cases in which the transaction is done through asset sales rather than stock sales, and the premium is higher for the cases in which firms are bought by private buyers, rather than public buyers.  The Conference also featured Nancy Fannon and Keith Sellers.  They discussed Pass-Through Entities: Lessons from the Literature and its Application to Private Companies.
There were many highlights at the conference.  James Hitchner announced that in August 2015, the DLOM Guide and Toolkit will be offered by Valuation Products and Services.  NACVA's QuickRead expects to review the toolkit, so please stay attuned to developments and our review.  Kevin Zanni of Willamette Management Associates presented his Step-by-Step Guide to Applying a Quantitative Method to Support the Discount for Lack of Marketability Selection.  Later that day, Robert F. Reilly, Director of Willamette Management Associates presented Valuation of Businesses, Securities and Intellectual Property for Bankruptcy Purposes.  The section highlighted the intricacies of Chapter 11 and opportunities for accredited professionals to serve parties in commercial bankruptcy cases.
Lorenzo Carver, founder of Liquid Scenarios and author of Venture Capital Valuations (Wiley), presented on Valuing Complex Debt and Equity Structures.  Attendees were cautioned to consider factors other than Black Scholes when using the OPM.  The IRR and waterfall are critically important.  Lorenzo emphasized the importance of understanding the importance of the breakpoints.  Matthew Goldberg, Director of BDO Consulting, in a similar vein, presented Valuing Complex Financial Instruments—Monte Carlo and Lattice Models.  The session featured a number of case studies, capped off by a case involving contingent consideration.
With respect to matrimonial actions, Karen Kaseno and Randy Kessler, Esq. discussed 30 Things You Need to Know to be a Successful Matrimonial Forensic Accountant.  Accountants and consultants practicing in this niche heard the views on what these renowned professionals think one must know to navigate professional relationships with counsel and their clients.
Alfred King shared real world stories in Caution! IRC§6695A Can be Injurious to Your Personal Wealth.  The audience was cautioned against taking aggressive positions with the IRS and what happens to a valuation practitioner that is assessed a penalty under sec. 6695A.  It was a chilling presentation and one that suggests practitioners—even if they are right—should hold low expectations about the Service's ability to coordinate examiners and agents.
Peter Agrapides and Stephanie Loomis-Price, Esq. presented a full day workshop on the ins-and-outs of FLP valuations.  The sessions featured a review of the Richmond U.S. Tax Court case and a reminder that the IRS Job Aid indicates both minority and marketability discounts are already reflected in the Partnership Profiles data, and therefore a separate DLOM should not be added.
Besides all of this, there were many other outstanding presentations and opportunities.  In 2016, NACVA/CTI returns to the West Coast and will host the Annual Consultants' Conference in San Diego at Hotel Del Coronado!
By: Roberto H Castro, Esq., MST, MBA, CVA, CPVA
Technical Editor, QuickRead
Related posts