Interview with Marcie D. Bour
A Balance of Valuation and Litigation Work; Secrets to Enhanced Productivity
Marcie Bour, Founder and President of the Florida Business Valuation Group, offers tips and strategies on time management, favorite appraisal tools, marketing strategies, the benefits of client diversification, and the value of networking and seeking out mentors.
HOW I WORK: Interview with Marcie D. Bour  CPA/ABV, CVA, CFE, BVAL, CFFA, ABAR
Marcie Bour is Founder and President of Florida Business Valuation Group, and a member of the American Business Appraisers National Network in Hollywood, FL. She currently serves as Chair of the Board of Governors of IBA, and she is a past Annual Conference Chair. We talked with her recently and asked her to share some details from her life as a business appraiser, along with some favorite tips and strategies.
BAP: Thank you for agreeing to talk with us, Marcie. Please describe your business valuation practice.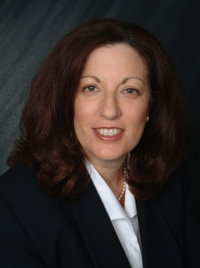 BOUR: My practice is generally about half valuation and half litigation. Most of the valuation work is for gifts and estates, and sometimes tax transfers at fair market value. I did a valuation for a pre-nuptial agreement last month. The litigation work is mostly civil litigation and economic damages. The thing I like best about the valuation profession is that every engagement is different. I am always learning and building cumulatively on my experience. There are common themes, of course, but with different twists.
BAP: How did you get started in this profession?
BOUR: I started out as a traditional CPA in Pennsylvania in the tax department of Laventhol & Horwath, doing partnership and corporate tax work. Later, I moved to a regional accounting firm. I started my own tax and consulting practice in 1990 and sold it in 1995 when I moved back to Florida. My first litigation case was a lender liability suit that one of my clients filed. As I started working more in the areas of litigation and valuation, I was amazed at how little I knew about valuation. My training as a CPA prepared me to understand the tax and accounting aspects, but did not prepare me to value businesses. This was in the late 1980s and early 1990s, and there was very little information out there then about valuation. I enrolled in the AICPA's Certificate of Education Achievement program the first time it was offered, which consisted of eight courses, two at a time. In 1995, I gave up my tax and accounting practice to work exclusively in valuation and litigation because it was too much to try to keep current on both taxes and valuation.
"Nothing can take the place of building a good reputation. However, as a marketing tool, it is my website. I get the majority of my leads from the internet, both my website and my association with American Business Appraisers. I am constantly surprised by how many people hire valuation professionals after a search they do themselves on the web."
BAP: What is your typical morning like?
BOUR: I like to respond to e-mails early in the morning from home—I have at least 25 to 75 every morning. I will grab some yogurt and take it to the office with me. I do not do caffeine, but I do drink a lot of water.
BAP: How long did it take for you to develop a successful practice?
BOUR: After working really hard for eight years, doing all the right things to build a thriving practice, I am now an "overnight success!" Luckily, my practice was not tied to any one sector, so I was not affected when the economy took a hit.
BAP: Do you have a staff to help with all the workload?
BOUR: I have some administrative help, and I use professional staff mostly on a per diem basis. There is another professional in my practice, but she does forensic accounting and fraud work. One of the critical ways I have developed my practice has been through a strong professional support network. I sub out valuation work to other business appraisers who have expertise in certain fields. My firm is part of the American Business Appraisers network, but even before I joined ABA, I stayed active in the national business valuation community. It really makes a difference to have these relationships with knowledgeable people you can call. Likewise, I welcome calls on a reciprocal basis. It is very comforting, since I am on my own but sometimes need specific expertise. I never take work that I am not qualified to do. My theory of networking, which someone has called "quantum networking," is that I refer business out to one person and then I get a referral from an entirely different source. When you contribute to the community and help one person out, it all comes back in the grand scheme of things. Through my work with IBA and NACVA, I get many calls, and I am happy to help because that is how I got started.
BAP: What are some of your favorite appraisal tools?
BOUR: Word and Excel. I can do anything with those two programs.
BAP: You are a frequent traveler. What are some of your favorite travel tools?
BOUR: I try to avoid travel, keep it as minimal as possible. My new thing is an iPad, with a Bluetooth keyboard, which I am still figuring out how to use. I like the ability to log into my computer remotely, which makes travel infinitely easier. When I travel, I have to stay flexible and just assume that things will go wrong. When I used to travel a lot early in my career, I ended up with duplicates and triplicates of personal items, since I was always forgetting something and running to buy replacements on the road.  Now, I have gotten to be an expert of what to keep out going through security and how to cram the most into a one-quart plastic bag. 
BAP: What types of marketing strategies have been most effective for you?
 BOUR: Nothing can take the place of building a good reputation. However, as a marketing tool, it is my website. I get the majority of my leads from the internet, both my website and my association with American Business Appraisers. I am constantly surprised by how many people hire valuation professionals after a search they do themselves on the web. It is important to keep the website updated with new content and with handy information for people who are learning about business valuation. They want to research "what is a valuation" and "what is the valuation process." If my articles come up in their search, that gives me credibility. I also continue to invest time networking with attorneys, CPAs, and the business community.
BAP: In addition to your career, you are a wife and the proud mother of a son who is graduating from Harvard. What strategies did you use to juggle family roles and business priorities?
BOUR: I am very fortunate to have a supportive spouse. Before I met my husband of 12 years, I raised my son as a single parent. Obviously, some days I had to give priority to my role as a parent, and I was glad that I had the flexibility of working in my own practice. My son is now in college, so I can devote a lot of time to the profession. We all make personal choices, doing what we have to do. The key is spending quality time with those we care about.
BAP: When do you make time for all of the reading required in this profession?
BOUR: I do the best I can, but sometimes I fall behind on the professional literature. I am an avid reader of novels late at night because it is important to find a little time to relax every day.
BAP: How do you typically spend weekends? 
BOUR: My husband and I like to go to a local Italian market, which has a wine tasting Saturday afternoons. I love to fish, but, unfortunately, I do not get out on the water as much as I would like. My husband and I like to do things together on the weekends, even if it is just running errands, so we can spend time together. Our joke when we end up at The Home Depot on Saturday night after a dinner out is that "it must be date night." My husband is very handy, and we are remodeling a bathroom, so we are making many trips to The Home Depot.
BAP: What advice would you offer to newcomers to the profession?
BOUR: I really suggest that they get involved and build relationships with other appraisers. That is the most important thing: find a buddy, a friend, a mentor, or all three. Have somebody you can call who has been through what you are going through. This profession is too hard to do on your own.
Related posts