Developing Your B2B Website
Key Strategies and Steps
In the November 2, 2017 article, the author shared some thoughts on what to avoid when developing your website. In this article, the author focuses on the positive: strategies and steps to get you where you want to go.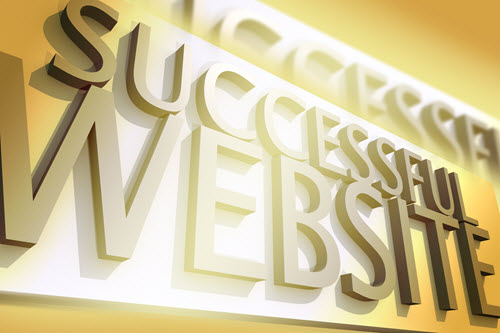 [su_pullquote align="right"]Resources:
Developing Your Overall Marketing Strategy
Internet and Reputation Marketing for CPAs and Other Business Advisors
Building a New Business Pipeline
What Works Now—The Best Practice Development Techniques for 2017
[/su_pullquote]
In my November 2017 post, I shared some thoughts on what to avoid when developing your website.  In this article, I will focus on the positive—strategies and steps to get you where you want to go.
Preparation is Critical
Before you even reach out to agencies, create a roadmap.  This will help you find the agency that is the best fit.  Some strategic decisions to consider:
Set high-level goals for your new site. Better search engine visibility? Â More credibility? Â Others?
Evaluate your current site. Which content stays, goes, or needs a re-write?  Is your content search engine optimized (SEO)?  Which functionalities are "musts" and which are "like to haves"?
Give yourself time. Typical professional services websites take three to six months from start to finish; complex sites will take longer.
Set a realistic budget. Most professional services firms' websites cost between $35K and $250K.
Skip the request for proposal (RFP). They require a lot of your time and effort, and rarely give you what you need to make your best decision.  Instead, look for firms that have worked with companies like yours, produce high-quality work, or have been recommended.
Here are the major parts of the process you can expect after you have selected your agency.
Project Kickoff
Discuss technical requirements, including customer relationship management (CRM), marketing automation, or other elements.  Identify key competitors' websites, which ones you like, and why.  Discuss any aesthetic preferences, content, analytics, and SEO concerns.  Make sure to discuss any impending changes to the structure.
Develop a New Site Map
Keep your structure and navigation simple.  If you do not have a blog, consider adding one (remember, expert content drives new traffic and leads).  Consider adding a library or resources section for valuable content you can use to engage visitors and build your list.  Lock the site map down before starting design.
Write the Creative Brief
Beginning with the homepage, identify what elements will appear on different pages.  Describe creative or functional characteristics you want, and what you want to avoid.  List key competitors' sites so that the designers can make your site look distinct.
Begin Writing Early
The more real text you can give the designers to work with, the easier it will be to evaluate the designers' concepts.  So, the writer needs to get working on key text right away, starting with the homepage.  Pay special attention to headlines that express your key messages.
Get Two to Three Initial Design Approaches
Agencies take different approaches to providing design options.  Expect the agency to present at least two or three design concepts.  Some can be conservative, but at least one should challenge you to take a more daring approach.  No matter what, each approach should differentiate your firm visually.
Select the Design Approach
If the designers are good, you should have at least one visual approach that feels about right.  Even if you are not 100% happy with it, select it as a starting point.  Do not focus on specific imagery yet—instead, consider the design.  You should be able to approve a design in one or two rounds of revisions.
Design the Remaining Layouts
Generally, the rest of the layouts go quickly.  Work closely with your design team.  Take the time needed to find the right images.  Your internal web development team should try to identify any problematic design aspects before they begin coding.
Design Responsive Templates
Optimize your website by using responsive design—a technique that allows your website to display legibly on many different devices.  Your design team should present designs showing how the site will appear on a phone and tablet.
Develop the Site
When all styles, designs, and requirements have been approved, send all files to development at once.  This makes it faster and easier to catch inconsistencies.
Test the Site
Get multiple reviewers involved, including developers, designers, and individuals who know nothing about the site.  Begin testing even before the site is completed.  Then give yourself a week or more to test the site before launch.  Pay attention to content for typos, formatting problems, and broken links.  Keep a log of any bugs.
Launch the Site
If possible, do a "soft launch" to find and fix bugs.  After a week or two, when everything looks good, you can formally announce your new site.  If your team can support it, a Friday soft launch is best, because it minimizes the exposure of any bugs to your website visitors, as traffic is generally lower on the weekend.  Otherwise, pick a day when your team can be available to troubleshoot problems.
I have listed above what I think is the most relevant information for getting started.  Remember, a well-planned and designed, high-performance site can drive a transformation in your client and talent acquisition processes, among many other benefits.  For more information on creating a high-performance website, download Hinge's free Website Planning Guide.
Lee W. Frederiksen, PhD, is Managing Partner at Hinge, the leading branding and marketing firm for the professional services. Hinge conducts groundbreaking research into high-growth firms and offers a complete suite of services for firms that want to become more visible and grow.
Dr. Frederiksen can be contacted at (703) 391-8870 or by e-mail to LFrederiksen@hingemarketing.com.

Related posts