I Received My CVA and MAFF.
Now How Do I Obtain Work?
Earning a professional accreditation, such as the CVA is an accomplishment. Getting engagements thereafter is another matter. In this article, the author shares what he thinks newly minted CVAs may want to consider to develop their practice niche and brand.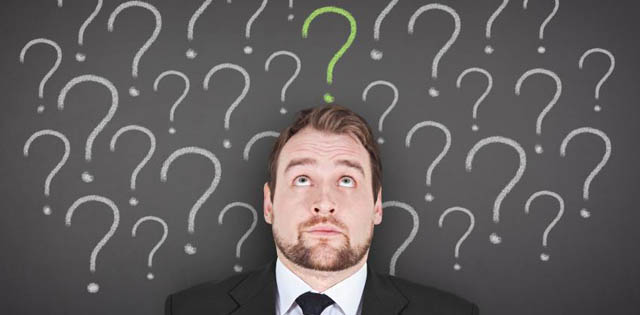 [su_pullquote align="right"]Resources:
Master Analyst in Financial Forensics
Marketing Resources for Members
[/su_pullquote]
Congratulations!  You have just received your credentials from the National Association of Certified Valuators and Analysts (NACVA).  That is a major accomplishment and you should be very proud.  You are on the doorstep of a major enhancement to your career, both professionally and financially.  However, if you want to be successful, it behooves you to develop both a business plan and a marketing plan.
When I received my Certified Valuation Analyst (CVA), I asked the question, "Great!  Now I am a CVA with no valuations.  How do I obtain business?"  Being a partner in a CPA firm, I knew I needed to develop a business plan and budget to market to my partners.  The first thing I did was to propose a budget which came to approximately $22,000 in today's dollars.  The money was to be spent on the following items:
Additional training from the Consultants' Training Institute (CTI)
Training on public speaking from a marketing consultant
A list of local estate and trust attorneys
Brochures and marketing materials from the NACVA (at the time, NACVA offered a $1,500 package that included brochures and lists of law firms)
Purchase of some of the five different pre-packaged seminar presentations on business valuation offered by NACVA
Joint the local chapter of the NACVA
Keep in mind that your training does not end just because you are credentialed.  You will be competing with ABVs, CBAs, CPAs, and others.  Take advantage of the excellent educational opportunities offered by NACVA's CTI.  Also, build your valuation, litigation, and forensic library via NACVA's bookstore.
If you want to be successful you will need to be proactive.  Just having the credential(s) and sitting at your desk will not be the formula for developing a successful practice in these areas.  Consider joining estate planning councils, local chambers of commerce, exit planning groups and other business networking groups.  Once in, offer yourself as a speaker.  If you are not a seasoned speaker, obtain some training from a marketing consultant.
Along the way, there were efforts that worked and others that did not work out.  One of the things I tried was joining business network groups.  The first was the BNI network.  This turned out to be quite time consuming as the group meets weekly.  Also, many of the members of this group are not business owners and cannot engage our services, and the ones that were, had businesses that were too small and could not afford valuation services.  I also tried direct mailings but had no success.  I have achieved the most success by joining and speaking to estate planning councils, attorney groups, and other professional groups.  Finally, there are two other sources that have provided many engagements over the years.  The first have been our own clients and their referrals.  The second source have been other CPA firms.
Do not be discouraged if it takes time to build up your valuation, litigation support, and forensic practice.  It took a few years to build a profitable practice in these areas.  I spent the first couple of years planting seeds by being active in the various organizations and giving talks whenever the opportunities arose.  However, once I started getting referrals, the practice blossomed.  Also, except for the initial outlay mentioned above, the costs of maintaining and building the practice have been minimal.  The main investment over the years has been in the continuing education through the CTI.
If you are also a practicing professional, there may be other great benefits to your practice.  In our case, successful valuation, litigation, and forensic cases have led to millions of dollars in conventional accounting fees and investments under management.  Again, congratulations on earning your credentials.
Edward Bortnick began his career in public accounting in 1971. He has served as Principal since 1977, including eighteen years in his own practice prior to merging with Simon Krowitz Bolin & Associates, P.A. in 1998. Over the years, Mr. Bortnick has acquired a unique and varied background of skills in accounting, taxation, business matters, and valuation services. His primary focus is on litigation services, specializing in valuations and bankruptcy and divorce support. He has appeared in Circuit, U.S. Bankruptcy, and Federal courts to serve as an expert in business disputes, divorce, and tax matters.
Mr. Bortnick can be contacted at (30) 468-7700 or by e-mail to ebortnick@skmb-cpa.com.

Related posts