What Would an Experienced Appraiser Say
About Your BVFLS Practice?
There are three ways to deliver professional services. The benefits and detriments of each are discussed in this article. The author also shares his opinion regarding what model(s) BVFLS practitioners should adopt.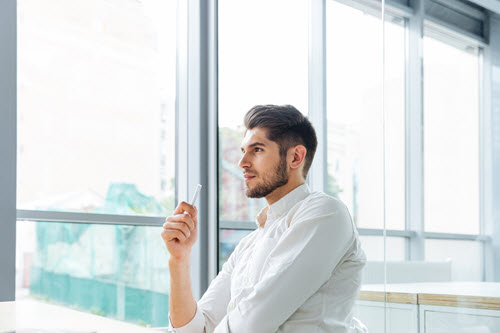 We're supposed to be smart, sophisticated, experienced business appraisers who deliver insights that assess value. Why, then, do most of us operate with a one-dimensional business model? You know, the thing that generates our cash flow and having a high "practice specific risk premium." What would an experienced appraiser say about our BVFLS practices?
There are three ways to deliver professional services like ours.
Model #1: One-to-One
This is the traditional client service model. It's a 1-to-1 (appraiser to client), 1-and-done (for the most part), fixed-fee (generally speaking) business model.
We sell valuations to one client at a time. The valuations are "custom ordered" and "custom made" … we can't resell them. We're constantly on the hunt for new clients to replace the ones that only needed our services for a one-off project. We trade our time for client dollars. And since there are only so many hours in a day, we can only serve so many clients at a time.
As a result, this model does not scale, particularly if you're a sole practitioner. It works better if you're a firm with staff, but that creates other challenges—finding qualified analysts, managing them, and keeping them busy.
            It's the epitome of working harder, not smarter.
Model #2: One-to-Many
Imagine creating a course that is taught every year at an industry or trade association conference in the niche where you specialize—and you get paid a flat fee or a per head rate. Once the course is finished it only needs periodic updates, requiring much less time than the original preparation.
Or maybe it's a quarterly value improvement mastermind program for business owners of companies in your practice area or industry niche. Every quarter requires fresh content, but you can charge whatever the market will bear. (Some mastermind groups charge $10k or more per head.)
You are consulting, not doing. Both examples are repeatable—you can do the consulting over and over. Both examples are scalable—no incremental work is required for one more attendee. Both examples are useful for generating leads. That could bring us back to the 1-to-1 model, but then we could replace our current "C" clients with new "A" and "B" clients. We get to diversify and upgrade our revenue base.
Model #3: One-to-Masses
This model involves using our accumulated experience and intellectual property to create apps, books, checklists, courses, newsletters, templates, or webinars that hundreds of prospects, clients, and referral sources in our respective practice areas or industry niches will want to buy.
The most successful and wealthy entrepreneurs in the world are the ones who create and sell intellectual capital. ~ Dan Sullivan, founder of Strategic Coach®
It starts with being known for what you know. Then leveraging that knowledge, educating your niche, and selling that product multiple times and charging per order, which makes this work repeatable and scalable.
            It's the epitome of working smarter, not harder.
Reduce your practice specific risk premium
Every practice should strive for some mix of 1-to-1 client, 1-to-many consulting, and 1-to-masses leverage. Doing so increases leverage and creates alternative revenue sources, which reduces our practice specific risk premium.
Of course it makes sense. It is the thinking we offer when we are assessing the risk of the businesses we value. But will we embrace our own thinking?
Unfortunately, I think most appraisers will always operate in the 1-to-1 world (their comfort zone) because they tell themselves that they're too busy (serving that world) to think about the value-improvement potential of the other business models.
But as we begin a new year, it's something to reflect on. And if other practitioners don't want to change their business models (because "we've always done it this way"), it creates more opportunity for those that do.
---
Rod Burkert, CPA, ABV, CVA. Many BVFLS practitioners hit a time and income ceiling and not have the impact or make the money they are capable of. They get stuck in "survival," "stability," or even "success" mode…treading water and feeling frustrated by their limitations. If you are feeling frustrated by those limitations and want to grow faster and more effectively, e-mail me at rod@rodburkert.com.
Related posts