How to Survive an Effective Cross-Examination
Skillsets Needed to Excel as an Expert During Cross-Examination
For those financial experts awaiting their first opportunity to testify, as well as for those not certain of their skillsets, the author shares his tips on how to be impressive on the witness stand.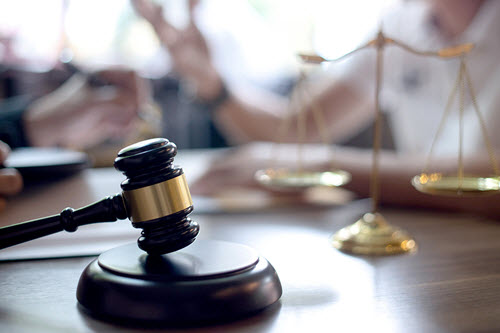 As an attorney-CPA credentialed in business valuation, I have had the opportunity both to be the "expert" sitting in the witness chair and to be the lawyer doing the cross-examination. I have also had the advantage of being buyer or seller counsel on many "real world" transactions.
It is certainly more enjoyable to be the person asking the questions and seeking to confound the witness than to be on the receiving end of an interminable barrage of what may seem to be ignorant, repetitive, and potentially damaging questions.
For those awaiting their first opportunity to testify, as well as for those not certain of their skillsets, here are my tips on being impressive on the witness stand.
Involvement—Preparation for testifying begins when you are engaged. While you may choose to delegate the initial document review and report writing to your staff, you are the one who will be on the receiving end of the questions and you must personally review relevant documents, decide the method(s) of valuation, and reach the conclusion of value. A weak report can be a prelude to a few rough hours on the stand. Here are my favorite subjects for cross-examination based on a report:
Failure to follow professional standards.
Confusion as to proper standard of value.
Material math errors and/or inconsistencies.
Lack of sufficient due diligence.
Reliance on irrelevant information (such as dissimilar businesses when you use a market approach).
Weighing multiple methods of valuation suggesting vastly different conclusions.
Getting too mathematical (after all, valuation is an art based on good judgment and not a precise science).
Unrealistic conclusion of value perhaps based on biased reasoning.
Preparation—In the several days leading up to your testimony, review all relevant documents, especially your report and deposition and that of the opposing expert. Let counsel walk you through your direct examination. Most important, anticipate what you will be cross-examined by opposing counsel and know your response. Some years ago, I testified in Welch, West Virginia, as to the value of two coal-related businesses and, as an "interloper" from the Washington, DC, area, I expected to be asked on voir dire about my qualifications and I was ready:
            Q         Mr. De Jong, you're not from around here, are you?
            A         No sir, I am from Maryland.
            Q         Have you ever valued a coal-related business before?
            A         No, I haven't but I'm trained to value almost any type of business.
            Q         Mr. De Jong, you don't know the first thing about coal businesses, do you?
            A         I had four great uncles who were coal miners in Kentucky 35 miles from here.
Everyone in the courtroom including the judge laughed. I was quickly qualified. My testimony went well, and I learned later that my valuations were adopted by the court.
Organization—If you want the judge (or occasionally a jury as trier of fact) inclined to accept your testimony, you must show that you know your case. As an expert, I like to assemble alphabetically in folders those documents which I am likely to need for my testimony, creating in the front a "key documents" folder. Then I put a crib sheet in front of that folder with key names and numbers. I try to memorize everything on the sheet but, if I forget something, I barely need to look down.
Confidence—With rare exceptions, you know more about the subject than anyone in the courtroom including the judge and both counsel. Much of the time you know more about the finances of the business than the owner. And if the opposing expert were as learned as you, arguably your counterpart should have reached a similar conclusion. Exude the confidence that comes with knowledge.
Knowledge—On cross-examination, you will be asked about the facts and possibly your understanding as to the law. Be sure you are familiar with relevant facts of the case from documents, interviews, and third-party sources. Be sure counsel has advised you as to his or her understanding of applicable law. Then be able to support every aspect of your report with authority—why you made each normalizing adjustment, how you reached your capitalization rate, why you did not utilize other methods of valuation, how you chose your DLOM/DLOC, et cetera. Where your decision is not based on substantial authority, be prepared to state that it was based on your professional judgment—and why you went that subjective route. Perhaps it was based on a convincing presentation at a NACVA national meeting or a consensus at a chapter meeting.
Objective—Your role as an expert is to inform and advise the Court. Even though you are usually being paid by one side, you cannot appear to be a "hired gun." Wearing my lawyer hat, I once got an expert to admit that he would have reached a different conclusion of value if he had been engaged by my client. I did not need much additional cross-examination. Let the other side naturally get you to acquiesce in certain points on cross-examination. Leave it to counsel for your client to get any needed clarification or elaboration from you on redirect.
Respectfulness—Even when you get an inane question asked of you for the fourth time, give a polite answer. Look at your cross-examiner and seek to educate him or her as well as the Court with your learned answer. Make eye contact with "his honor" or "her honor" if the judge asks you a question. And respect the process as well. While most of the time you will fare well if you do your best, valuation is a profession where reasonable minds may still differ.
---
David S. De Jong, LLM, CPA, ABV, CVA, practices law with the Rockville, Maryland, law firm of Stein Sperling Bennett De Jong Driscoll PC and is an Adjunct Professor at the Washington and Lee University School of Law.
Mr. DeJong can be contacted at (301) 340-2020 or by e-mail to DDeJong@steinsperling.com.
Related posts