Bilingual Skills
Speaking Our Client's Language
How many times have readers started reading an e-mail from a colleague or peer with questions on a valuation you performed and been simply lost as to why they are asking? As you re-read the e-mail time and time again, you cannot understand where their questions are coming from. You feel confused, frustrated, and lost. In this article, the author proposes that we reflect on the need and value provided to clients by virtue of recognizing the importance of being bilingual.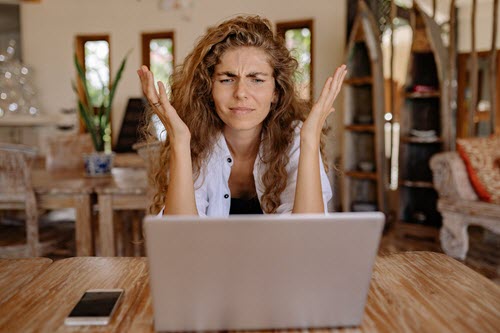 How many times have you started reading an e-mail from a colleague or peer with questions on a valuation you performed and been simply lost as to why they are asking? As you re-read the e-mail time and time again, you cannot understand where their questions are coming from. You feel confused, frustrated, and lost.
It is like when the first version of a classic novel was written in a different language, like Dante's Inferno. When you read the English version of the novel, it is not his original work that you are reading. Rather, you are reading someone else's interpretation of his original work. The subtle details, nuances, and points are often lost in translation and by not understanding the cultural nuances.
Both issues are the result of the same underlying problem: a communication issue. As accountants and advisors, we are too often stuck speaking just one language—accounting, forensic or valuation jargon—and that language is familiar to us and suits the end. That is why being bilingual is now one of the most important skills for advisors that want to provide added value, it is a skill we need to embrace. We need to realize that we cannot speak our language only. We need to speak the language of our clients, our peers, and often that of the judge or jury to convey complex topics and information.
Too often, accountants end up caught in their single and sole language and process to reach a conclusion by saying things like: "I always do it this way…" "I only use this method…". This is, in part, from what they were taught in college; every problem was easily solved. We know in the real world that not everything we do is the same. We need to treat each client, valuation, and/or forensic project as a new challenge; what worked on the last one may not work again and expand our communication skills.
To better understand this "language" barrier, we can view a typical example where the lack of being bilingual doomed yet another project to failure. The Director of Finance at a company has identified that the current process for projecting employee salaries is too tedious of a process, involving elaborate and oversized Excel workbooks, complex calculations, and one by one date range proration. They want to be able to project out, at any given moment, how much the business is going to pay in salaries for the entire fiscal year to incorporate it into their expense budget analysis. As such, they say exactly that to their point of contact in IT and wait for the "magic" to happen.
Can you imagine how that project might go? The Director has a clear understanding of what it is they are looking for, and to them, it is obvious and straight-forward; but to the individuals working to build a system or program to create this desired output, there is much unknown. Additionally, there are Human Resources implications and inputs necessary to pull data from to develop the desired outputs—but the Director of Finance likely did not consider that, nor give any instruction on that. With the lack of a full understanding by all parties involved, this project may take years to get straightened out, and even still it may not give the desired result.
This is what happens when people speaking two different department "languages" attempt to communicate and this is where having skills and understanding in different areas makes a translator so valuable.
In this example, let us review the unique languages of everyone involved. We need to first understand that IT professionals' brains operate in a binary way, that HR professionals' thought process are policy and procedure driven, and that finance professionals are results and outputs driven. Somebody who has communication skills, is savvy with information systems, and has a finance background, would be the ideal liaison for such a project. As an employee of a company who can do this, or as a consultant who a firm can bring in to assist in facilitating such a project, the value to you is immense.
When you have skills that transcend a single department, or a single discipline, you become an exponentially valuable asset and can truly demonstrate your knowledge of value. Therefore, expanding your skills, in the changing accounting landscape, is critical. Having great accounting and finance skills is important, but it is no longer enough to hold value on its own.
Think about how much more appreciative a client would be if you are able to speak in the terms that they are familiar with when it comes to reviewing their valuation or forensic audit. The ease of working with somebody who speaks your language is not normally understood until you have had to work with somebody where there is a language barrier—then you truly see the value in mutual comprehension. Think back to the frustration you have had reading repeatedly that e-mail from a college questioning your valuation report as you say to yourself, "they just don't get it!" This same frustration is felt by clients when their advisor is giving them advice, that although may be very useful, is not understood, and therefore seems to be missing the target.
To start mastering this skill, it starts with you making sure you are ready for the task at hand. You do not need to go back to school or learn a second language; you need to stop and think before you communicate with others. Let us look at an example.
The next time you communicate with a client, spend 15 minutes before that interaction and think through in detail how to communicate to them in their language. Remember, they typically know nothing about accounting, valuation, or the tax code. They simply want to understand what you are saying. That is the first and most important step—practice and translate what you would normally say so that the person you are talking to can understand it—practice being bilingual.
For those of you who have done expert witness testimony and consider yourself an expert in this area, you no doubt are already practicing these skills. No matter if you are talking to a judge or jury you are taking the time before the trial to not only plan, but make sure you speak their language. It does not matter how smart you are or how exact your analysis is, if all the decision makers in the court room hear what they view as nonsense coming out of their mouth, you missed your chance to show your value.
Now you do not need to be versed in every single area, like a modern-day Leonardo DaVinci, but you can start becoming a more valuable advisor simply by continuing to grow through expanded skillsets. The races no longer favor one-track ponies, they prefer those that can do it all. Again, this is not to say you should not have an expertise, this is a necessary skill, but you lose out on efficiency and effectiveness as a specialist if you do not have the ability to transform and adapt your expertise around the needs of a client or employer.
It is great to be the most knowledgeable person in the nation on a topic, but if you cannot apply that knowledge and put it into practice, in a way that the client can understand, it is nearly useless. If you are asked to properly assess the value of a car sales company's lot, you are likely dealing with someone who has extensive knowledge of cars. Yes, the valuation skills are critical, but the value you can provide comes with being able to speak to the elements about the car brand or vehicle features that make them sellable.
Understand, the terms that your clients use brings about the ability to be more insightful and valuable to them than other advisors. Expanding your skills and focusing on value is what will differentiate you and your service to clients, employees, and industry peers. Becoming bilingual, by first recognizing it is important, is one of the best steps you can take to become a valuable advisor of the future and having important conversations around things of value.
---
Garrett Wagner, CPA, CITP, CEO and Founder of C3 Evolution Group, is an industry thought leader and is on a mission to fuel the entrepreneurial spirit and passion within the industry. With his ability to break free from the traditional CPA box, he has embraced the entrepreneurial mindset and is on a mission to help others embrace the entrepreneurial skills and knowledge needed to evolve into entrepreneurial CPAs. Mr. Wagner focuses on monitoring the evolving technologies and best practices in the industry to achieve the highest degree of success without being afraid to break free from traditional methods. His background includes working inside successful CPA firms, speaking at conferences and events, and consulting for CPA firms across the country helping them to ignite lasting change by understanding the unique needs of each firm's organization.
Mr. Wagner can be contacted at (585) 385-1790 or by e-mail to garrettwagner@c3evolutiongroup.com.
Related posts