10 Social Networking Tactics I Would Use to Build My BVFLS Practice
If I Were Starting Today
Business valuation and financial litigation services (BVFLS) practitioners—since the COVID-19 disruption—have embraced the use of social media. Yet, some BVFLS practitioners remain on the sidelines. In this article, Rod Burkert shares 10 social networking tactics he would use today to build his BVFLS practice.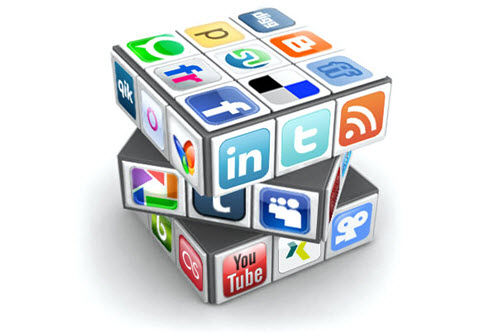 One thing I have seen since COVID-19 began is the uptick in social media usage by business valuation and financial litigation services (BVFLS) professionals … first, by those who were already using social media and who were amping up their efforts, and second, by those who were not previously using social media at all.
This has been "good" in the sense that BVFLS practitioners are embracing content sharing platforms like LinkedIn, Twitter, Facebook, and Instagram. And it has been "not good" in the sense that there is a lot of bad content out there to sift through.
Are you still sitting on the sidelines—thinking about jumping into the game—but wondering exactly how to get started? Here are 10 social networking tactics I would use to build my BVFLS practice if I were starting today.
Before We Get Going
There is something important to note: research by Hinge Marketing indicates that "going online" is the most popular way buyers of professional services like ours research their business problems and, ultimately, find experts like us.
Granted, "going online" includes activities other than social media, like Google search for example. But I believe going online—and specifically using LinkedIn search, Twitter search, and YouTube search—will continue to distance itself from "traditional" search methods (like asking friends or colleagues for recommendations) as more Millennials, who are so accustomed to conducting their research online, make more expert hiring decisions.
The List
Regardless of how long I've been running my practice up to now, if I believed that social networking could help accomplish, or augment, my practice building goals, here's what I would do:
Understand that no selling of services takes place on social media. Social networking is a way to help others, primarily by providing and sharing valuable content—mine and others.
Start a community (like a Facebook group)—not with fellow BVFLSers—but rather with the kind of people who are likely, someday, to need my services. (Note: LinkedIn groups are terrible these days, though I have heard changes may be afoot. But I find it interesting, if not amusing, that businesses who teach people to do better on LinkedIn do it in Facebook groups.)
Make the goal of this community to be their growth and betterment—because from that place stems the potential for my future friendships and business opportunities.
Use a CRM platform (or an Excel file) to keep notes on people in this community, including tagging them as a lead, prospect, client, referral source, etc.
Build a presence on one to two social networks, tops, based solely on where the community I want to reach hangs out. For me, the best outpost is LinkedIn, and I currently run three Facebook groups. (As a lab experiment, I have recently started a presence on Instagram to test the hypothesis that the younger segment of my ideal audience hangs out there.)
Start an e-mail list so I can reach people no matter which social networks come and go. This list is not my Gmail contacts; it is people who have specifically granted me permission to "market" to them.
Create an editorial calendar that sets forth what content to send and when to send it to my community so that I keep them educated, engaged, and wanting more contact. (If you want a copy of the framework I use to plan my content, e-mail me with the message "Calendar", and I will send you a copy!)
Set up a newsletter or blog that people opt-in to receive (see #6) and that communicates my expertise (see #7) to my community on a consistent basis.
Track three to five metrics to monitor my efforts. Remembering that it's not the quantity of the people who follow me, but the quality of the people who listen to me.
Establish numeric goals for my metrics—learn how to meet them—figure out how to exceed them. Make a game out of it to keep it interesting.
But Do Not forget
When implementing these tactics, I must remember these points:
An audience leaves when they know I am done performing for them; a community leaves when they sense I am done serving them.
I only "rent" the community I reach on platforms like LinkedIn. Those platforms can change the rules of the game at any time, and any change is unlikely to benefit me.
My newsletter or blog and my ability to connect with the people who have opted in to receive it are my top priority for online business development.
Since 2010 (when I started traveling full-time in our RV), my digital presence has been instrumental in building my mobile consulting practice. I have used it to continue providing my traditional valuation services as well as to add my practice development coaching.
Quantifiable Benefits of Social Networking
One last point. If you want to make an impact and have an eye on your bottom line, social networking allows you to:
Provide focused evidence of your credibility while sharing glimpses of your personality to multiple prospects simultaneously in less time, at less cost.
What do you think?
---
Everyone has a different idea of what a successful practice is. The practice you want is personal because it is based on what "successful" means to you. I help practitioners focus on the strategies, tactics, tools, and tech to build/grow/scale their versions of successful practices. If you want some help with that, e-mail me at rod@rodburkert.com.
Related posts