The Business I Value Most is Mine
You Should Feel the Same Way
There is a great expression that is used as advertising in our industry: the business we value most is yours. (It is like: The customer is always right.) It is a great slogan and one the author quoted in his LinkedIn profile! And then, as the author states, he wised up and discovered that the business he valued most was his own. In this article, he explains why the reader should also feel the same way.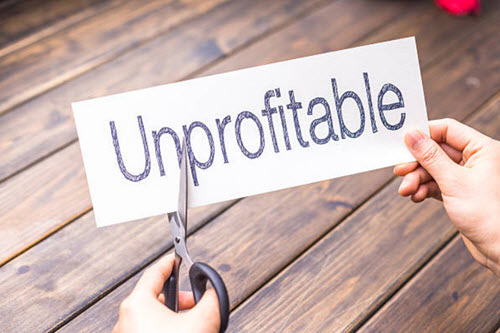 There's a great expression used as advertising in our industry: The business we value most is yours. (It is like: The customer is always right.)
It's a great slogan … heck, I used to say that on my LinkedIn profile! And then, I wised up because honestly the business I value most is mine. You too should feel the same way. Here's why.
Why we Take on Unprofitable Work
We need a healthy profit on every engagement. We know that … we are business appraisers, after all. Yet, there are three common reasons we justify for taking on unprofitable work:
It's a new niche and we believe we need those first few clients in order to gain a foothold and get references or testimonials.
It's a new referral source and we believe a low price will get us in the door so we can demonstrate our capabilities and get more profitable work from that source in the future.
The phone hasn't rung in a while and we believe any revenue coming in the door is better than nothing because we need to keep the lights on.
Unfortunately, any of these rationalizations set a bad precedent. Because if we get a referral from any of these situations, you can bet our client is going to tell her friend, "And he only charged me $5,000."
And so our new client(s) will perpetuate the kind of pricing that leads to even more unprofitable engagements. When does it end?
So, when the phone rings again (because it always does)—and now we're in a different/better position—we say the price for the similar work we did a few months ago is now $8,000. You can bet the caller is going to say, "But you only charged Attorney So-And-So $5,000 and that's why I called you." How do you respond to that?
By the way, I've found that it takes a good 40–50 hours to get a report out the door for my average tax purpose valuation. If I quote $5,000 to do that project, my effective hourly rate is $100–125. I've been doing valuation work since the mid-1990s, and I have NEVER heard an appraiser state that their hourly rate is that low. So why would you?
No Nutritional Value
Revenue without profit is a junk food engagement. We are consuming empty calories that have no nutritional value; even though it may taste good (and sustain us) at the time.
Profit is what allows us to re-invest in our practices. Whether we are in a solo shop or part of a firm, profit allows us to innovate, to differentiate, to develop a new niche; all of which allows us to create better service and even greater value for our current and future clients.
At the End of the Day
Unprofitable projects make everything more difficult. Without profit, our engagements become a desperate, transactional endeavor; accompanied by our resentment of working for less than what we know we are worth.
Profitable projects allow us to do meaningful work that solves our best clients' most important problems. It also allows us to hire staff to help us do the same.
Remember the saying we started with: "The business we value most is yours." Without profit in our practices, we will not be around long enough to make that expression matter to any client or referral source.
---
Everyone has a different idea of what a successful practice is. The practice you want is personal because it is based on what "successful" means to you. I help practitioners focus on the strategies, tactics, tools, and tech to build/grow/scale their versions of successful practices. If you want some help with that, e-mail me at rod@rodburkert.com.
Related posts