Be Grateful for Difficult Clients
There is a difference between a difficult client and a bad client. In this article, the author shares the distinction between the two and shares his views on how a difficult client can provide valuation professionals a professional growth opportunity.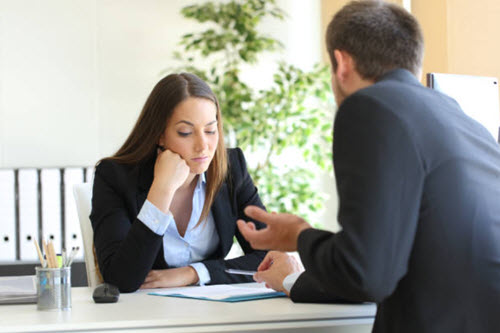 Related to who I choose to work with, I just closed out a valuation that I was engaged to perform. As I usually do, I went through my version of an "after action review" … reflecting on what went well, what did not go well, and what lessons I learned for the next time. When things do not go as well as I hoped, I often think about the client situation.
Given how much time I used to travel, I loved my share of easy, straightforward engagements. But not all clients are fun to work with, nor are their projects easy. And I find that it is the challenging clients/engagements that make me grow as an appraiser. Still, there are differences between difficult and bad clients.
Bad Clients
So, let us get the bad ones out of the way. To me, bad clients are ones that are verbally abusive, crude, or rude, have unrealistic expectations about the results we can provide in the timeframe we have, or do not pay their bills on time.
Given that many of our clients are, in fact, referral sources, we know from experience how a project is likely to go as soon as we see the caller ID light up on our phones. So, the bad clients are easy to weed out from the practice, provided one has the nerve to do it.
Difficult Clients
I believe the rubber meets the road with "difficult" clients—those with dispositions or needs or assignments that might make us wonder, too frequently, why we took on the project to begin with and even get us thinking, more than we care to admit, about how we can extricate ourselves from it altogether.
So that said, here is another way to look at those situations.
Our client is difficult. The challenges they provide are hard to overcome. Many of the problems stem from the changes they need to make but making those changes would help us better help them. We can be unhappy about that fact, or we can be grateful they are our client.
Our client expects us to respond to their needs quicker than we believe we should have to. What they want is something we can and will provide them in due course, without the reassurances they always seem to need. We can fret about having to hold their hand, or we can be grateful they asked for our help at all.
Our client makes frequent changes in the scope of the engagement. This takes time and energy, and it may mean we have to repeat some of the same work over again. We can wish we didn't have to do this, or we can be grateful that we are the one doing it.
Our Competitors Will Take Our Difficult Clients
The clients we believe are a burden are the very clients our competitors would love to take away from us right now. What we perceive as problems, challenges, and obstacles, they see as opportunities.
Our competitors would be happy to relieve us of the "burden" of working with these difficult clients. They would be overjoyed by the opportunity to respond to their needs in our place. They are hoping that we do not pick up the phone when that particular caller ID flashes and that our absence creates a vacuum for them to fill.
If we don't like certain clients, we do not have to keep them. Someone else will gladly take them off our hands. But is that what we really want?
Words of Wisdom
I came across this Jim Rohn quote a while back that I have pop up once a month as a calendar reminder:
Don't wish it was easier—wish you were better.
Don't wish for less problems—wish for more skills.
Don't wish for less challenge—wish for more wisdom.
---
Everyone has a different idea of what a successful practice is. The practice you want is personal because it is based on what "successful" means to you. I help practitioners focus on the strategies, tactics, tools, and tech to build/grow/scale their versions of successful practices. If you want some help with that, e-mail me at rod@rodburkert.com.
Related posts