The Future of the Business Valuation Profession
To look to the future of the BV profession, we must explore the relevant dynamics within the industry. That starts with looking to our past to see what events and milestones brought us to where we are today, followed by ascertaining the economic and demographic trends leading us into the future, and culminating with identifying those trends which will have the greatest impact upon the profession. NACVA set upon drafting a white paper that would provide valuable insight to the future of the business valuation profession, with Chris Mercer taking the lead who is known by nearly every person in the valuation industry.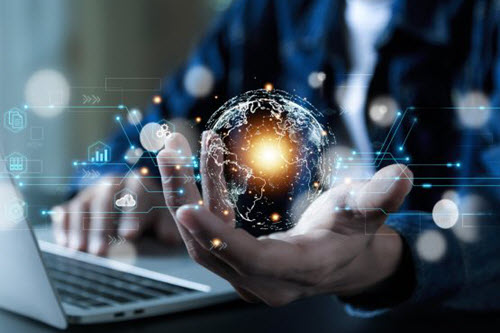 Overview
At the National Association of Certified Valuators and Analysts' (NACVA's) 2021 Business Valuation and Financial Litigation Super Conference, Chris Mercer's presentation was titled "Vision 2021: The Future of Our Profession and Your Role in It." In it, he looked at several global trends and made observations and predictions about how these trends would impact the business valuation and financial litigation professions and the practitioners within it. For the most part, the focus was to look at the profession from an objective outsider's perspective. Many of those observations and predictions noted below have held true and in this white paper, projected forward with some modifications.
Current Trends
The presentation discussed trends within which we all work, including:
Trends that will impact business valuation, forensic accounting and financial forensics consulting

Declining number of public companies and concentration of market capitalization
Increasing privatization of American business
Increasing regulation regarding private equity valuations
Pent-up need for ownership transition in American businesses

Trends that will impact just the business valuation profession

Consolidation of the profession
Changes in credentialing and what they signal for our future
Need for specialization
Several predictions were put forth:
The threshold for the IPO market will be too great for most private companies with brick-and-mortar businesses.
Most private companies will have to seek private equity for raising capital or for liquidity. Since 2021 this prediction has held mostly true, though what was not anticipated was the dramatic growth (and apparently temporary) and popularity of special purpose acquisition companies (SPACs).
With an estimated $6 to $8 trillion of market capitalization in private business ownership and a tidal wave of necessary transitions of ownership over the next decade, the market for independent valuation (BV) services will grow substantially over that seen in the last couple of decades. Much of this growth will accrue to mid-sized and smaller firms.
With continued growth of the private equity markets and regulatory oversight, private equity firms will increasingly use valuation firms to provide independent third-party valuation assessments and other related opinion services. Most of this growth will accrue to mid-sized and larger firms.
The long-anticipated "tsunami" of Baby Boomer business ownership transitions will continue to gain steam over the next few years, increasing the demand for independent business valuation and transaction services. Much of the increase will accrue to mid-sized and smaller firms.
With a growing opportunity in business valuation services, now is a great time to introduce Millennials and Gen Xers to the field as an area of focus upon which to build a career.
The mid-sized and larger firms in the business valuation space will become larger, with smaller firms increasing their focus on specific niches.
The professional association landscape will change, and credentialing will consolidate in unknown ways.
Specialization will be fueled by digital marketing in many forms expanding the ability to reach beyond local or regional boundaries.
Future Trends
At NACVA's 2022 Business Valuation and Financial Litigation Super Conference, Mr. Mercer took a different perspective, looking within the profession and the dynamics that will play a role in defining the future of business valuation. Key elements include:
Appraisal/valuation credentialling organizations. There are three primary credentialling organizations and valuation credentials. Addressed in this white paper is their predicted evolution, including their roles in education and training the next generation of professionals.
Business valuation standards. Business valuation standards will continue to evolve both in the United States and globally.
Business valuation theory. The theoretical underpinnings of business valuation are still evolving and will influence the future growth of the profession. It is important to address what needs to happen in order for the profession to continue to evolve.
Consolidation of the profession and ownership transitioning. The business valuation profession will consolidate along with the accounting profession and as a generation of older appraisers retire and private equity enters the arena.
To see the entire white paper, click here.
Related posts