Corporate investigation may lack the glamour of Bond and Bourne, but the two worlds aren't so far removed.
Corporate investigation may lack the glamour of Bond and Bourne, but the two worlds aren't so far removed.  Former Kroll analyst Chris Morgan Jones tells The Independent's Tim Walker why. 
Due diligence and forensic accounting don't set the pulse racing like, say, the trailer for the latest 007 movie, so it's quite a feat for Morgan Jones to have conceived a thriller about business intelligence that is genuinely thrilling. His debut novel, An Agent of Deceit, sees corporate investigator Ben Webster sent to explore the dealings of a shady Russian oligarch. Like vintage Le Carré, it takes the reader on a tour of Europe's Cold War capitals: London, Moscow and Berlin.

In a world where the biggest corporations easily outstrip the GDPs of small nations, corporate intelligence is almost as grand a game as its government-run counterpart, and Morgan Jones's book may be the first in a topical-spy-novel sub-genre. "Business intelligence fills a gap that government intelligence agencies aren't really around to cover," he says, "and that's corporate life. The state only takes an interest when there's a national strategic concern, so that leaves huge areas untouched."

Morgan Jones joined Kroll in 1997, soon after a chunk of its staff had splintered off to start a rival firm. "I was suddenly the person in the London office who knew most about Russia, which wasn't much," he recalls. "But for my first year I was immersed in a Russian aluminium case, part of the aftermath of the 'aluminium wars', and I became fascinated by that world. Kroll and its ilk do lots of interesting work, but if it was Russian it always had an extra layer of interest to it."
Alison Flood at the Guardian adds:
The author has worked at a business intelligence agency himself for the past 11 years – "advising Russian oligarchs", says his publisher obliquely; they'll no doubt be delighted to read this. He might have failed to paint Webster quite as fully as Lock – the investigator is something of a cipher compared with the brilliantly vivid lawyer – and there are a few too many references to batteries being removed from mobile phones during discussions (it must be a spy thing). But this is a world Morgan Jones knows, and it shows. In its intelligence, its crispness, its refusal to recognise anything other than shades of grey, there are undoubtedly resonances of Le CarrĂ© here. But An Agent of Deceit is too good to need the publishing shorthand for "classy thriller": this is a debut that definitely stands on its own merits.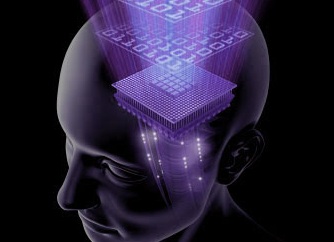 Things Are Not Always As They Seem
Of Possible Interest:
The corporate takeover of U.S. intelligence
The U.S. government now outsources a vast portion of its spying operations to private firms — with zero public accountability.
BY TIM SHORROCK
Salon.Com
FRIDAY, JUN 1, 2007 06:33 AM CDT
Related posts