ESOPs in 2028
The Future Will Probably Include Not Only More ESOPs, But More High-Percentage (70-100%) ESOPs. Here's Why
What will happen with Employee Stock Ownership Plans and Trusts over the next few decades? Many authorities estimate that as many as one out of every two businesses will change hands over that time period as baby boomers enter retirement age and look to transition their long held businesses. Where does that leave these owners? Craig Olinger takes a look at how it all may play out.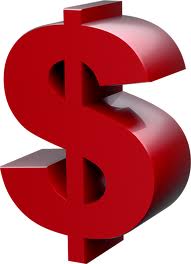 Most owners transitioning their businesses are surprised to learn that installing an ESOP keeps them in control of the process and they can structure their departure, involvement, successor management team, senior team retention programs and many other critical issues. As more owners are informed about the benefits and the advantageous tax incentives, we believe additional ESOPs will be created—not only more ESOPs, but many more high percentage ESOPs (70%-l00%).
In the same context, many current, low-percentage ESOPs will either be transitioned into high percentage ESOPs as owners sell their majority blocks or be phased out completely by selling to another company.
Of course, many people assume closely held businesses are transitioned from one generation to the next. However, it is more rare than one would imagine, and even more atypical for those transitions to succeed in the long term. Why not just sell to a third party?  First, it can take time to find a buyer and broker fees can be expensive. In addition, negotiations can be onerous.  Finally, since owners are obligated to disclose confidential information about their business during the due diligence process, the risk of serious damage is real if the deal fails since often the potential buyer is a competitor.  That's where an ESOP can be an attractive alternative.

Related posts