Second Fairness Opinions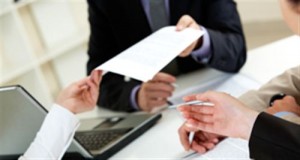 Fairness opinions are offered by financial advisors, primarily, investment bankers on behalf of the Board of Directors who rely on them when considering a significant corporate event. The fairness opinion says that the impending transaction is fair from a financial point of view of the subject company's stakeholders. As Jeff K. Davis, Managing Director of Mercer Capital's Financial Institutions Group, explains, because most of the investment banker's fee is contingent upon the successful closing of a transaction, the lead banker's opinion has always had some taint. In 2007, the Financial Industry Regulatory Authority ("FINRA") issued Rule 2290, which requires the issuer of a fairness opinion to disclose such conflicts.
This article is republished from Mercer Capital's Financial Reporting Blog. It is reprinted with permission. To subscribe to the blog, visit http://mercercapital.com/category/financialreportingblog/.
Related posts