M&A Tips: What to Say When a Buyer Calls
Six Critical Questions to Ask Would-be Buyers
When prospective buyers call, it's critical owners use the opportunity to capture valuable information about the market, who active buyers are, and what's driving the value of their company. MidCap Advisors suggests six critical questions to discern what profit levels and growth rates a buyer is looking for and, most importantly, how a buyer approaches valuing companies.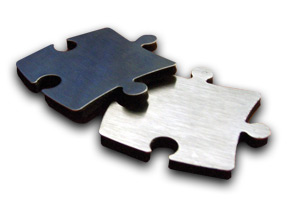 If you are a business owner, no doubt you have been approached from time to time by a would-be buyer who expresses an interest in buying your company. The way you handle those early contacts can make a huge difference in the likelihood of a successful and lucrative sale. The following is an overview of how to handle those important early discussions to make sure you capture valuable information about the marketplace, who the active buyers are, and what drives the value of your company. All of this information will be invaluable when you eventually do decide it's time to sell.
"If you are serious about talking with a prospective buyer, it is often a good idea to bring in an experienced investment banker or M&A advisor who handles sell-side engagements."
First of all, realize that approximately 75% of the approaches you get from potential buyers will in reality be approaches from intermediaries who may or may not have an actual buyer who might acquire you. The old "I have a buyer for your company" is one tactic less sophisticated and professional intermediaries use to begin a dialog with a prospective seller. That said, very serious buyers also retain intermediaries to help them identify good acquisition targets so it is important to quickly understand if they represent a serious buyer or not.
Six Questions to Ask Callers
Begin the conversation by clarifying that you expect the conversation to be entirely confidential. Next, get out your pencil, ask questions, and take notes. Here are six important questions to ask anyone who calls expressing interest in your company.
"Are you a principal or an intermediary?"  "If you are an intermediary have you been engaged by the buyer who expressed interest in my company?"  Be direct, you need to know this up front.
"Tell me about the buyer, what do they do, how large are they, where are they based?"  The more specific they can be the more credible they are.
"Why do you think my company might be a good acquisition target?"  Again, the more specific they are, the more serious they are.
If the buyer is a private equity fund, ask "What types of companies do you target?" "What similar companies do you own and how have those companies performed?"  This helps you determine whether you fit their criteria or if further discussions would be a waste of time.
Regardless of the type of buyer, ask "What level of profits (pretax profits as a percentage of sales) do they find attractive? What growth rate do you consider desirable?"  Again, this helps you determine whether further discussions are warranted.
And the most important question, "How do you typically value an acquisition target?"
Most buyers have a pre-set formula they use to price acquisitions. It's usually based on a multiple of the pretax cash flow the target company generates. Asking this question can help you learn of a range of possible values they may set and provide you with valuable information about the potential value of your business.
Active buyers will often tell you that they fully value a business – meaning they pay perhaps a 5-6 multiple of free cash flow. Buyers who start off by saying that they do not pay the most will probably not be aggressive in pricing, but may still be very good buyer for other reasons, i.e. they pay cash at closing. It's perfectly normal that many of the people you talk with will try to duck the question entirely. They do not want to get locked into a valuation before really understanding your company.  On the other hand they don't want to throw out a low number for fear that you will lose interest. Both are valid concerns. As a result, ducking the question is not necessarily an indication that a buyer is not serious. In fact, quite the contrary. It suggests that the buyer is professional, experienced, and pragmatic.
Working with Buy-Side Representatives
If the caller says they represent buyers, ask who they are representing. Ask if they have a signed engagement agreement with the buyer.  If they will not tell you, there is a good chance that they haven't been actively engaged by anyone. You do NOT want people casually "shopping" buyers for you. They tend to be careless about confidentiality.
If the buyer's representative has a reputable buyer who sounds like a good fit, ask the caller to send you a nondisclosure or confidentiality agreement that has been signed by both the intermediary and the buyer before doing anything else.
Sell-Side Representation
For those callers who admit that they are intermediaries who want to represent you, ask them the same questions outlined above. If they are active and professional, they should be able to provide you with valuable information about the markets, valuation, timing, etc.
If you are serious about talking with a prospective buyer, it is often a good idea to bring in an experienced investment banker or M&A advisor who handles sell-side engagements. They can provide you with valuable help in asking the right questions, presenting information about your company, and creating the right image for you with the buyer from the start. Involving a professional does cost money, but it can greatly increase your chances of putting together a successfully transaction.
Involving a professional also helps protect your confidentiality. There will be far fewer calls to you at work  if someone offsite handles all follow-up contacts and information requests.
Of course you can also handle preliminary discussions on your own, but make sure you get a signed non-disclosure in place before you discuss any details about your company. Then proceed slowly and cautiously. But most importantly, take notes. Even if the conversations do not go anywhere, at least you will have collected valuable information that could pay huge dividends the next time you talk with a buyer about selling your company.
Related posts