Practical Ideas about Implementing Transition Planning Services
Capitalizing on the trend
The need for transition planning services has grown over the years and will continue, representing a lucrative and successful practice area for financial professionals. Harry Haigley, CVA, MBA, explains what practitioners can start doing to build their practice today.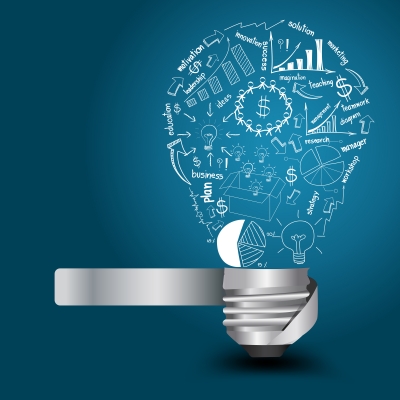 We have heard the stories about baby boomer business owners who failed to make transition plans, the catastrophic consequences that ensued, and how the oversight or failure to plan affected their families. We have also read about the trillions of dollars of wealth that will transfer over the next 10 years, as these business owners retire, die, or become disabled. Because of these increasing circumstances, succession planning is rapidly growing into a profitable niche for valuation professionals. I have 13 years of experience in this field, and I'll share some things we at Business Value Center in St. Petersburg, Florida, have learned about how to make this a successful practice area.
First, transition planning clients are recurring income, possibly over years, so take credit cards. Yes, there are merchant card fees; both monthly and as a percentage of the transaction. We have four cases running concurrently right now. One is cash for services. The rest are on credit cards. There are three reasons privately owned businesses prefer to pay our professional fees with credit cards. They are:
The business owner wants and gets credit card rewards points. One client, who owns a very successful medical practice, says that all of his vacations and travel are paid for with reward points. He goes out of his way to put vendor and professional service fees on his credit card.
Structurally, the business owner often takes a monthly salary and an income distribution either quarterly or annually. The planned distribution is viewed as "untouchable" because it is thought of as a reserve for emergencies or larger expenditures, if needed. Monthly card payments smooth out professional fees over time. Curiously, this also applies to some very, very large companies where our fees are relatively insignificant.
These clients use multiple services over a long period. Some clients may be a source of income for three to five years; resulting in many billings. The ease of payment is a plus to them and our firm.
Where a credit card payment is used, we simply ask permission to put a specific amount on a card on a specified date rather than invoice and wait for payment. Payment often is received the next day from the merchant card company.
"We avoid putting deadlines in the business plan. Instead, we create milestones…Achieving milestones creates a feeling of accomplishment. Missing deadlines creates a sense of failure. "
As an aside, we worked hard to find a merchant card company that would understand our business model; a model where relatively few transactions are processed on a monthly basis, but whose dollar amounts are large. Generally, these merchants expect hundreds or thousands of transactions a month at small amounts, as might occur in a retail store.
Second, bundle the services. We bundle valuations, business plans, and transition consulting as one packaged service. Here are the important aspects to these service segments:
Valuations are the starting point and always include planned updates. Most of our clients suffered financially during the 2008 recession and in Florida from the BP Oil Spill in 2010. Almost all of their financial results is from a classic hockey stick chart. Most are seeing net income go up by 25 percent or 50 percent or, in one case from two years ago,, 100 percent. Most of these clients will have a management (partner) buyout for a term of three to 10 years. So, for example, the value of a share in 2015 could be very different from 2014. In this scenario, we start suggesting that the buyout start with a 50 percent stake (often with a SBA or conventional loan) at the 2014 share price. We also suggest that additional share purchases be at the current valuation amounts, often calculated annually. This is usually the best approach for the seller because it maximizes the selling price, and it doesn't hurt that this one client may represent five years of income to our firm.
Our firm believes that buy-sell agreement is a must-have. We have a checklist for the business aspects of buy-sell agreements that is often used by the firm's lawyers who are crafting the legal agreement. The business owners seem to pay little attention to this document when it is being created. However, the scrutiny that the document receives when it is needed is intense.
About 70 percent of the content of a business plan is in the valuation report. The business plan adds specific growth steps, role definition of partners or new owners, competitor and client analysis, strength/weakness (specific company risk) and others. We avoid putting deadlines in the business plan. Instead, we create milestones. We find that most owners of privately held businesses crash from one emergency to another and discretionary activities slip into the future. Achieving milestones creates a feeling of accomplishment. Missing deadlines creates a sense of failure. The business plan is also subject to updates, some every six months and, of course, new billings every six months.
Transition consulting builds business friendships and referrals. Most small business owners are lonely; they have no one talk to about business matters at home, and certainly not with subordinates. The networking events are not the appropriate venue to delve into details, either. We provide peer review and ideas about major decisions. Often the most important service that we provide is simply listening.
We know that there is a lot more to learn. We encourage discussion and would very much like to hear your suggestions for growing this practice area.
Harry Haigley, CVA, MBA, is the founder of the Business Value Center in St. Petersburg, FL. Mr. Haigley holds an MBA from the University of Chicago's Booth Graduate School of Business. He serves the Tampa Bay area and his focus is on business valuations for estate taxes, sale of a business, divorce, buy-sell agreements, and mergers and acquisitions. Mr. Haigley can be reached at either harry@businessvaluecenter.com or (727) 827-8000.
Related posts