Can a CEO Divorce Affect Corporate Valuation?
Do shareholders and boards have a reason to be concerned when a CEO separates or gets divorced? This is the question being asked in a fascinating white paper titled, Separation Anxiety: The impact of divorce on shareholders by David F. Larcker, Allan L. McCall and Brian Tayar of Stanford University Graduate Business School. The paper is part of the Rock Center for Corporate Governance at Stanford University Closer Look Series: Topics, Issues and Controversies in Corporate Governance and Leadership.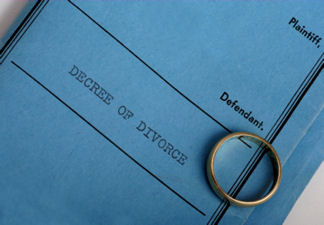 Under investigation are three potential ways in which a CEO divorce might impact a corporation and its shareholders. These include: reducing the CEO's control or influence over the company, negatively impacting the CEO's focus, productivity or judgment, and changing attitudes toward risk. The authors question whether the board should make the CEO "whole" to restore equity incentives. Should the board and shareholders be kept abreast of the ups and downs of a CEO relationship, or is it an entirely private matter?
The authors express concern that the CEO's influence may decline as part of a settlement that requires a substantial portion of ownership in the company to be turned over. Less influence can translate to a diminished ability to make decisions. To read the full analysis, click the link below.
Related posts