Case Law Update: Recent Delaware Court Cases
Fair value litigation and more
The Delaware Chancery Court is considered one of the pre-eminent U.S. courts when it comes to business valuation and governance issues. This article reviews some recent court decisions pertinent to valuation practitioners and which will be discussed in more detail in NACVA's Federal and State Case Law Update this fall.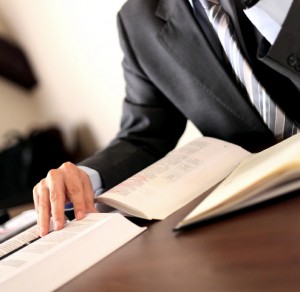 Sutherland v Sutherland, C.A. No. 2399-VCN (July 31, 2014)
Issue: Whether an ousted board member is entitled to attorney fees of $1.4 million under sec. 220 of Del. Corp. Law or not.
Facts: This was an acrimonious family dispute involving 10 years of litigation. Plaintiff sought from nominal defendants, rather than directors and officers (brothers). The brothers removed her from the board after their father's death. Derivative and double-derivative claims filed; chief amongst them was that the employment agreements between the brothers constituted self-dealing. Third party brought in to handle litigation was criticized for the way it handled the internal investigation and the poor quality of reports (no supporting documents).
Holding: Court weighed whether the complexity of litigation or benefits achieved deserve more weight in the determination of the award of attorney fees. While plaintiff achieved some success in the form of imposition of caps, these benefits were not deemed substantial. Awarded $275,000 in attorneys' fees and expenses, rather than the $1.4+ incurred sought by plaintiff.
Key Takeaway: Careful if you are asked to handle an intra-family dispute; document your findings to avoid being criticized. Where a plaintiff and defendant engage in protracted litigation and seek attorney fees, the trend in Delaware is to focus on what benefits are achieved. The time and hours spent by counsel, without more information and documentation, were deemed immaterial.
From Laidler: "In other words, the Respondent argues that decile 10a is inappropriate because it includes companies with market capitalizations that are too high, while the Petitioner argues that decile 10b is inappropriate because it includes companies with too much debt. Because the parties' respective experts provided credible testimony on both points, I find that the appropriate decile is…."
Ind. Elec. Workers Pension Trust Fund IBEW v. Wal-Mart Stores, No. 7779 (July 23, 2014)
Issue: Whether the Court of Appeals erred in requiring Wal-Mart to disclose to plaintiff/investor privileged documents (including documents protected by work-product doctrine) between legal counsel and board members regarding the Mexico bribery scandal.
Facts: Lawsuit by investors against Wal-Mart board members. Allegedly $24M paid by Mexico unit to expedite approval of new stores and construction of warehouses. Wal-Mart HQ was allegedly informed. Wal-Mart claimed the information was privileged.
Holding: The Delaware Supreme Court cited Garner v. Wolfinbarger to affirm the Court of Appeals and dismissed various claims made by the parties, IBEW and Wal-Mart. Citing as persuasive, the Fifth Circuit Court of Appeals recognized a fiduciary exception to the attorney-client privilege in lawsuits between corporations and stockholders.
Key Takeaway: The Delaware Court held that the work-product doctrine and attorney-client privilege is not absolute. This is a Delaware Court decision and may not be deemed persuasive in other jurisdictions.
Laidler v. Hesco Bastion Environmental, Inc., C.A. No. 7561-VCG (May 12, 2014)
Issue: What is the fair value of Hesco Bastion USA shares?
Facts: This was a statutory appraisal case and fair value involving a minority shareholder that was offered $207.50/share. The merger here was also a "short form merger" and, here, management provided no forecasts. The case is worth reading since it involved a company that had a single product (flood barrier industry) that was used in connection with various natural disasters. The Discount for Capitalization of Cash Flow (DCCF) and the Discounted Cash Flow Method were used. Range of fair value was $322 to $522/share. The court decision also discusses the use of the industry risk premium (IRP) and addresses why it chose the particular Ibbotson decile.
Holding: Use of IRP; interesting discussion on why court used the DCCF and chose decile 10a vs. 10.
Key Takeaway: Good case to review especially where projections are not provided and historical data shows a wide variation. Case will be covered in more detail in NACVA/CTI's Federal and State Case Law Update Webinars this fall.
Roberto Castro, Esq., MST, MBA, CVA, CMEA, CPVA, is a managing member of Central Washington Appraisal, Economic & Forensics, LLC, www.cwa-appraisal.com, a machinery and equipment, business valuation, litigation support services firm in Central Washington. In addition, he is a business broker with Murphy Business & Financial, LLC, serving Central Washington State, www.murphybusiness.com/centralwashington, and Managing Member of the Law Office of Roberto Castro, PLLC, www.rcastrolaw.com, which serves the Douglas, Chelan, Grant, Okanogan, Kittitas, and Yakima counties and is focused on succession and exit planning. All three entities were established in 2014 by Mr. Castro, who returned to Washington State. Previously, he worked and resided in Utah, where he managed Wasatch Business Valuation & Litigation Support Services, LLC, www.wasatchbusval.com. Mr. Castro can be reached at either RCastro@cwa-appraisal.com, R.Castro@murphybusiness.com or RobertoC1@NACVA.com.

Related posts