Valuation of Compensation for Physician Services
Physician On-Call Services
This article focuses on physician on-call services and issues that valuation professionals must anticipate and consider in such an engagement. The article is a distillation of an in-depth article published in The Value Examiner July/August 2017 issue. In that issue, the authors also discuss classification and valuation of compensation for physician services and valuation of medical director compensation arrangements.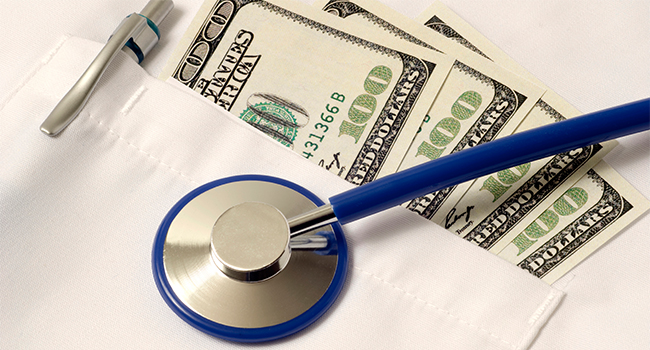 [su_pullquote align="right"]Resources:
Commercial Reasonableness of Physician Compensation—Analytical Update with MACRA
Understanding Physician Compensation Models and a Look at Current Trends
How to Value Physician Practices
The FMV Problems with Ancillary Services in Valuations of Physician Compensation and Medical Practices
[/su_pullquote]
As discussed in part one of this four-part series, healthcare services may be divided into two general categories, i.e., clinical related and nonclinical related, with these categories further defined by the specific tasks, duties, responsibilities, and accountabilities (TDRAs) involved in each. Â This third installment on the classification and valuation of compensation for physician services will provide a brief overview of the valuation process for the compensation of physician on-call services in the healthcare industry.
One subcategory of healthcare services that mandates careful consideration by the valuation analyst is physician on-call services, which denotes the requirement that a physician be responsible for providing professional clinical services to patients who may need care during a time other than typical physician practice office hours (e.g., on evenings, weekends, and holidays) at various sites of services, including hospital emergency departments, trauma centers, and birthing centers.[1]
Similar to the valuation of compensation arrangements for other physician clinical services (discussed in part one of this series),[2] the economic value analysis for determining fair market value (FMV) for physician on-call services should be focused on the economic benefits reasonably expected to be derived from the use or utility of the services in the future, bounded by the cost of an equally desirable substitute, or one of equal utility, for each of the elements of economic benefit (or utility) to be derived from the right to control the services to be performed.[3]
In developing the valuation analysis related to physician on-call services, the valuation analyst will need to obtain the requisite documents related to the proposed compensation arrangement(s), including:[4]
The proposed agreement(s) for on-call
The time requirements, e.g., the number of hours or number of shifts per week anticipated under the proposed arrangement
The number of times the current (specialty specific) on-call physician was (a) paged and (b) required to be present at the hospital for the last two years
The curriculum vitae for each physician performing the on-call services
Documentation as to the board certification, qualifications, and tenure of those providers performing on-call services under similar agreements
The medical staff bylaws and roster
Agreements for other similar positions at the employer entity
Documentation as to the size of the employer, number of patients, acuity levels of patients, and specific needs related to the organization
Documentation of historical clinical productivity, measured in work relative value units (wRVUs), gross charges, net revenue, or count by current procedural terminology (CPT) code for an applicable period (typically the last two years or more, depending on the facts and circumstances) to establish a relevant trend for forecasting purposes.
The valuation analyst utilizes this data to identify and classify the types and number of tasks and duties, along with the level of responsibility and accountability held by the provider, associated with the subject arrangement for physician on-call services.
The final article in this four-part series on the valuation of compensation for healthcare services will discuss the valuation of medical director compensation arrangements in the healthcare industry.  A more detailed overview of this article is available in the July/August 2017 issue of The Value Examiner.

[1] Â Â Â Â Â  Ibid.

[2]       "Valuation of Compensation for Physician Services: Clinical Services: By Robert James Cimasi, MHA, ASA, FRICS, MCBA, CVA, CM&AA; and Todd Zigrang, MBA, MHA, FACHE, ASA, The Value Examiner (March/April 2017), p. 39.

[3]       "Healthcare Valuation: The Financial Appraisal of Enterprises, Assets, and Services" By Robert James Cimasi, MHA, ASA, FRICS, MCBA, AVA, CM&AA, Hoboken, NJ: John Wiley and Sons, 2014, p. 917.

[4]       Cimasi, 2014, p. 917–918.

Robert James Cimasi, MHA, ASA, FRICS, MCBA, CVA, CM&AA, is chief executive officer of Health Capital Consultants, with over thirty-five years of experience in serving clients and a professional focus on the financial and economic aspects of healthcare service sector entities, including valuation consulting and capital formation services; healthcare industry transactions, including joint ventures, mergers, acquisitions, and divestitures; litigation support and expert testimony; certificate-of-need; and other regulatory and policy planning consulting.
Mr. Cimasi can be contacted at (800) 394-8258 or by e-mail to rcimasi@healthcapital.com.
Todd A. Zigrang, MBA, MHA, ASA, FACHE, is president of Health Capital Consultants, where he focuses on the areas of valuation and financial analysis for hospitals and other healthcare enterprises. Mr. Zigrang has significant physician-integration and financial analysis experience and has participated in the development of a physician-owned, multispecialty management service organization and networks involving a wide range of specialties, physician-owned hospitals as well as several limited liability companies for acquiring acute care and specialty hospitals, ASCs, and other ancillary facilities.
Mr. Zigrang can be contacted at (800) 394-8258 or by e-mail to tzigrang@healthcapital.com.

Related posts